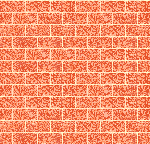 "Mills on the Air"

Each year, on National Mills Weekend, groups of amateur radio operators mark the event with Special Event Stations at many mills around the country, some of which are also open to visitors. They then attempt to establish radio contact with the other mills participating in this event.

During our first Open Day of the year, the second Sunday of May, the Sutton Coldfield Amateur Radio Society set up their 'shack' in the cart shed. After installing their amateur radio equipment, and hanging the aerials in the surrounding trees, they operate using the special radio callsign reserved for New Hall Mill, GB4NHM.

"Mills on the Air" includes the Saturday and Sunday of the weekend so that they may operate on the Saturday prior to the Mill Open Day on Sunday to contact as many other mills as possible. Typically they contact about 20 other participating mills, some for the first time, some regularly each year, as well as many other amateur radio stations.